ABOUT US
Attic Fanatic is an exclusive consignment boutique offering quality new and pre-owned antique, vintage and traditional home furnishings and decor. Our inventory is sourced from local consignors, sellers and retailers to ensure an exciting and eclectic mix of home furnishings. Whether you're an Interior Designer, decorator, home stager or just plain fanatical about unique and beautiful things, shop with us often where gorgeous pieces arrive weekly!
WHY CONSIGN?
Not only do we LOVE the green benefits of buying pre-owned, we also appreciate the idea of preserving beautiful classic furnishings and accents while offering customers the opportunity to purchase unique, one-of-a-kind items at attractive prices!
Did you know that Americans are spending an average $700 per year storing possessions they plan to use at some future date - but rarely do? These items lose value each and every month based on storage fees! Consider a $1000 console stored at a rate of $75/month for one year. That's $900 in storage fees or lost value in this $1000 piece! Consigners, on the other hand, monetize their investments while maximizing their return. And customers in search of unique and interesting pieces enjoy the benefits of reclaiming and re-loving quality, often, one-of-a-kind finds!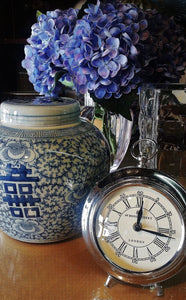 HOW TO CONSIGN
We make it easy! Simply email pictures of your consignment items to shop@myatticfanatic.com. Please limit each consignment request to 15 items! We'll contact you to discuss the pieces we are interested in consigning and forward you a consignment agreement. You can scan it back or pop by for a visit! We'd love to see you!
ATTIC FANATIC
The Unique Consignment Boutique!
Tue/Wed By Appointment
Thursday - Saturday 11 AM - 5 PM
Closed Sunday & Monday